We are Caviste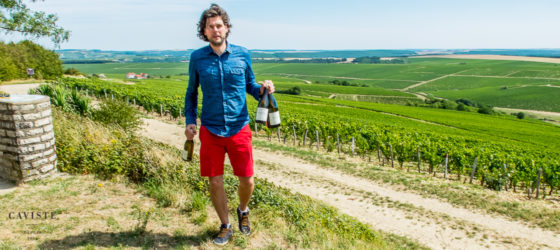 Caviste was founded in 2011 by friends Martin Berggren, Karl Arbin and Yannick Molinari with the drive and desire to share honest wines from ambitious French and Italian wine growers. We are continually launching new and exciting discoveries mixed with old favorites. Each CAV offer includes a selection of six bottles, usually two or three different wines, from a selected producer's portfolio. This CAV offer is then sold on our website for a limited period of time before being packed and ready for direct delivery to the customer in Sweden. To put it simple, we want to minimize the distance between producer and consumer.
Our philosphy is uncomplicated and can be summed up by our values:
Caviste independent – We buy the wine directly from the producer. The CAV offer is packed, addressed and shipped directly from the producers cellar to the consumers home. This means we are able to work without the involvement of intermediaries and the swedish monopoly. We truly believe this is the best way for Swedish wine consumers to gain access to these quality driven producers' wines at a fair price.
Quality – Quality for Caviste means honest wines, grown and made by a farmer, a family, in close contact with the land they work. Quality for us is about balance, not power. About wines that will tell you about their heritage, their terroir, and give you a sense of place. The producers that Caviste works with are growers driven by passion and conviction and who share our values about quality. Our curiosity, knowledge and passion is driving our continued search for new producers in interesting wine regions.
Fair pricing – Besides quality and passion, fair prices are an important part in our philosophy. We only work with producers who share our view that price should reflect quality. We are convinced that the price paid will influence how the wine is perceived and the knowledge that you have paid a fair price will make your experience with the wine a better one. Buying wine from Caviste always means paying a fair price that will stand up to comparison.

Honest and transparency – SARL Caviste SE is a French company, registrered as a distance seller according to 15 and 15 a §§ in the Swedish Act of Excise Duty on Alcohol. Caviste always respects laws and regulations. Caviste always report Swedish Excise Duty and Swedish VAT on our sales.

---
Other opinions about Caviste
"An exciting wine merchant that takes you on a journey of discovery: Caviste
In short, we can say that Caviste sells wines of very good quality at reasonable prices. A box is often sold around 100 euro (six bottles) but can sometimes be more expensive. One can also say that it is a way to buy some wines that you probably never have tried otherwise."
– Tobias Karlsson, BK Wine 2016-01-27
"CAVISTE, NOT UNDERGROUND ANYMORE
Caviste is an independent wine merchant based in both Sweden and France and with a simple yet genius idea – bringing wine straight from the local hand-picked winemakers in France to the customer's door in Sweden. It was bound to be an instant success, and since its inception in 2011, Martin Berggren and Caviste has featured heavily in the media, a frenzy many others envy."
– In Vino Paritas, Totally Stockholm 2014-04-15
"A significantly smaller player in the same market is Caviste, founded as a French SARL in 2011 by Martin Berggren and Yannick Molinari. Their inspiration was" frustration that there is never change in the supply and the prices at Systembolaget. That it is so much better to buy wine on the continent ".
"Caviste is an expression of how I as an individual can drive around among the vineyards on holiday and buy wine. My idea is that more wine interested consumers should be able to get that feeling of putting a box of wine that the wine grower himself has packed and put it in the trunk of your car, "said Martin Berggren."
– Per Styregård, DI Weekend 2013-10-17
"Rookie of the year
Martin Berggren, Caviste 
Caviste has done everything right in its first year. Martin has good knowledge about promising French vignerons with bio/organic attitude och is also a decent guy. The price point is smart and the offer can be viewed as an inverted picture of what Systembolaget has on the shelves."
"Among the dealers the smaller players have emerged during the year, with the most enjoyable acquaintance probably being Martin Berggren at Caviste – 'Dealer of the year' with a willful, personal and affordable portfolio."

"Caviste with wine merchant Martin Berggren as frontman is one the distance sellers that exist as alternatives to Systembolaget. The idea is clear, personalized and nicely packed.
Each month you can order 6-bottle cases with three different wines from a small grower that Martin has found himself in France. With a nice presentation of the wines and the producer behind them you will have a taste profile through the three wines from the same producer. The wines are delivered to your door for a fee and they sell out fast. You are notified by e-mail when a new offer is out."
– Maria Collsiöö, Popit.nu 2013-01-18
---
Contact details
SARL Caviste SE
282 Chemin du Trecol
04180 Villeneuve
FRANCE
Tel: +46(0)70 756 11 65
E-mail: info@caviste.se
Internet: www.caviste.se
SARL Caviste SE au capital de 10.000 euros. Siren: R.C.S. Manosque 537 504 979.
Swedish VAT nr. SE502070665001.